The article "Macron Resigns" shows how users of social networks tend to consume information, and even more, often only that which reinforces their beliefs, without seeking or verifying its veracity or deepening by additional research and reflection on the topics covered.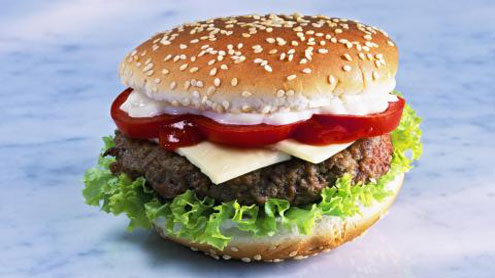 In the era of fast food and ephemeral fashions, the phenomenon is not really surprising. Even particularly exceptional or dramatic "news" will be forgotten after a few days or weeks, even if they are broadcast repeatedly for several hours or days by the mainstream media. People absorb emotion without much effort, since it is enough for them to slouch on a couch in front of their TV movie or walk like an automaton with their cell in front of the eyes, at the risk of ending up crushed by a metro train or by car (as happened in Montreal). But mental nourishment seems to them more indigestible or unknown, and that of a spiritual or metaphysical order is even less profitable to them. They do not seem to see it, attracted like fireflies by the sensationalist titles to the detriment of titles more "flat", but which can hide real treasures.
A complementary phenomenon is the overconsumption of videos. A two-hour video will often have ten times more views than a written transcript of its content. Yet it can usually be read in five or ten times less time. But the image has a potentially hypnotic character. It attracts humans as light beams attract insects during the night. Whereas the written word is much more conducive to reflection or at least to the exercise of a certain mental concentration. Modern Man seeks the ease, comfort and satisfaction of his desires in the name of freedom. And it is easier for him to remain passive in front of the image than to make the effort of reading and understanding a writing. Practicing in this way, he feeds the Beast, strengthens the System that asks no better than to deal with decerebrated individuals (see also: Stop Feeding the Beast). He moves away from a New World to strengthen the New World Order. Does he really want it?